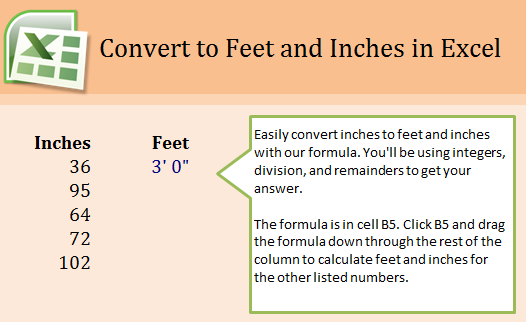 Most site works are in FPS system of Units, i.e. feets and inches are preferred over their metric counterparts so it is extremely important to compute the values in the same format to avoid accumulation of errors. I use excel for a number of my tasks and one of the problems of excel is that it doesn't automatically accept feets and inches for computation purposes. But no problem is too big to be solved, such tasks can be solved by the use of macros that are capable of performing such tasks. A freely available excel add-in known as
Inch Calc
serves the purpose mentioned before.
You can Learn More About the tool on here
Once you've read all the instructions from the above link you can get started to work on feets and inches in excel. Use the commands but you'll have to divide the value by 12 to convert it into the feets if you need the values in feets, else by default it'll be in inches.
Thanks for Reading!
-Sayyed Shadaab
Engineer for The Digital Civilization